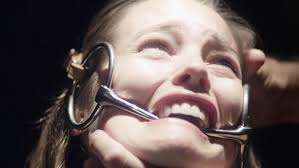 Lewiston, Maine. Oct. 26, 2023. Searchers are on the lookout for Robert Card, a career government employee, who is suspected of killing at least 16 innocent people at a Maine restaurant.
Government employees are the wealthiest class in American society, surpassing private business owners and all other types of workers in average wealth and income. The wealthiest 5 counties in the U.S. are now the counties surrounding Washington, D.C. In many other communities, the largest homes are owned by present or former government employees. Sources say the extravagant pay and benefits, vast authority and immunity from accountability bestowed upon contemporary government officials gives them a sense of entitlement not unlike the kings and queens of yesteryear.
In October 2018, retired millionaire former IRS employee Stephen Paddock reportedly gunned down 59 country music fans at a festival in Las Vegas. Then in November 2019, former Marine corporal Ian David Long murdered 12 country fans at a country bar in Thousand Oaks, California. Undercover FBI asset Omar Mateen reportedly gunned down 49 Americans at the Pulse Night Club in Orlando, Florida. Later in 2019 a municipal worker in Virginia Beach, Virginia, DeWayne Craddock, murdered a dozen of his coworkers at the Municipal Center in Virginia Beach.
Thousands of Americans have been murdered by government workers or retired government workers, who view violence against their fellow man as a privilege that comes with governmental authority.
---