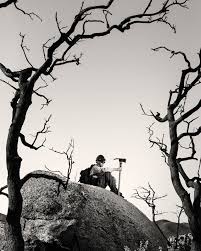 Lysander Spooner University proudly presents:
"Saving the Patch of Heaven:
The Water Rights Debate"
Friday, April 20, 2018, 5 – 9 pm
At the Patch of Heaven Church Camp, Amargosa Valley Nevada (see directions below).
5 pm: Dennis Hof, "Guns, Property and Freedom"
Victor and Annette Fuentes, "Sagebrush Rebellion and the Patch of Heaven"
Eddie Goedhart debates mystery environmentalist
Dr. Roger Roots, "Government and the Sham of Access to Public Land"
Ryan Bundy, "The Struggle: Nevada State Sovereignty"
In 2010 the U.S. Fish & Wildlife Service diverted a stream away from private land where it had flowed for eons. Today the stream is redirected around the property, to flow through a higher elevation area on the Ash Meadows Wildlife Refuge. During heavy rains, the stream jumps its banks to return to its natural streambed, tearing up the Fuentes property along the way.
On April 20 we will meet and marvel at the government's lawlessness. Bring camping gear and food. For info: Annette Fuentes 702-498-7856. Free! (Donations are welcome.) Come and enjoy!
DIRECTIONS: (From Las Vegas): Get on US-95 N to NV-373 S in Amargosa Valley 1 h 15 min (87.3 mi)
Continue on NV-373 S. Take Spring Meadows Rd to Peterson Rd. Take left to Patch of Heaven Rd. (If you pass Longstreet Casino, you've gone too far.)