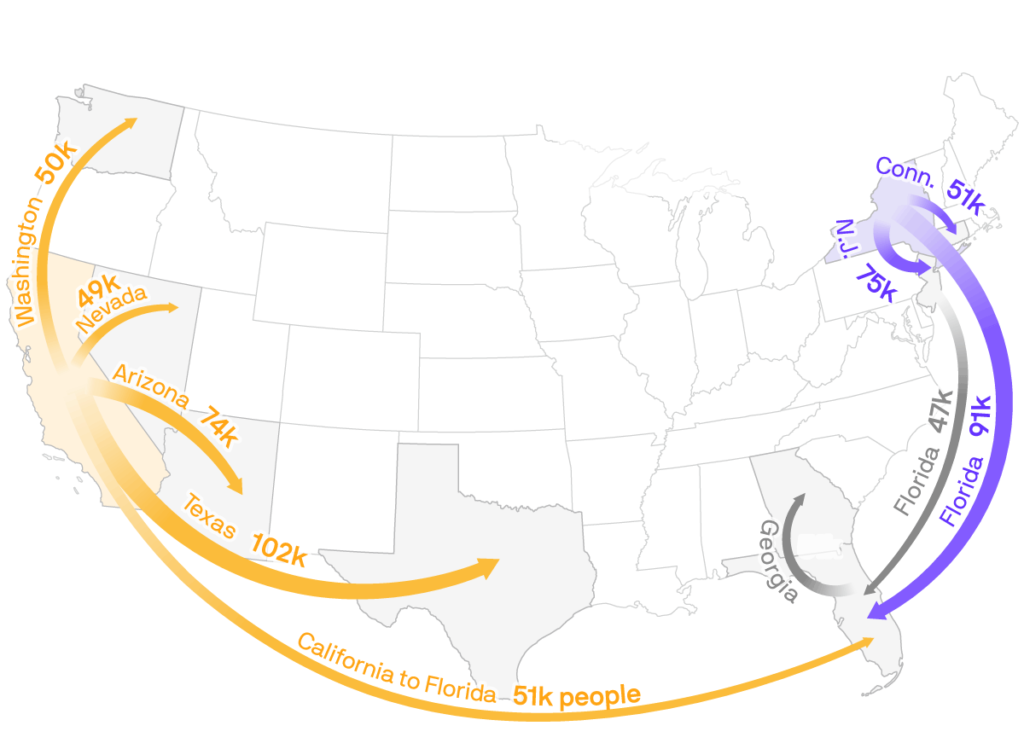 New data from the U.S. Census shows that around 820,000 people moved out of California and 550,000 out of New York in 2022. They join more than 8 million Americans who moved states in 2022.
High taxes and regulations are forcing productive people to flee: four in ten Californians and and three in ten New Yorkers say they're considering moving out of state. California's government recently banned gas lawnmowers and has announced that all vehicles must be electric by 2030. New York's legislature recently considered erecting concentration camps to house those who resist mandatory vaccination.
Many of those moving are headed to low-tax Florida or Texas, the states with the largest influxes in 2022.