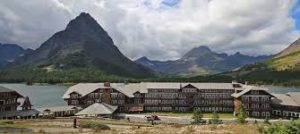 The average date of first freeze in East Glacier, Montana falls around September 13. Around this date every year, summer melting begins to cease and snow and ice tend to start growing again in the Glacier Park area.
This provides an opportunity to photograph the glaciers of Glacier National Park at their lowest points of the year.
This year, we will embark on our research trip on Friday evening, September 9.
Please join us! Expect to camp in primitive fashion. Bring sleeping bag and other camping gear.