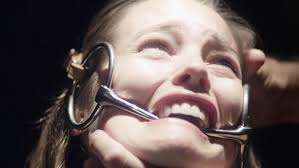 Throughout the past two years, the U.S. government's ICE agency set up its own fake university,
According to Reason Magazine:
The latest chapter in the story began in 2015, when ICE decided to crack down on visa mills. The agency created the University of Northern New Jersey, a fake college that held no classes and offered no instruction. If students paid recruiters between $3,000 and $12,000, they could "enroll" and show that they were taking the course load needed to satisfy the requirements of their F-1 student visas and, more importantly, to obtain Curricular Practical Training (CPT) status.
"The 2015 New Jersey sting resulted in over 1,000 students losing their visas and being thrown out of the country."
Then ICE created ANOTHER fake university, the University of Farmington, in 2016. Its website claimed the University was approved under the Students and Exchange Visitor Program (SEVP). ICE even enlisted an accreditation agency to list the school on its website as fully accredited.
On the evening of January 29, 2019, ICE launched massive armed raids, making hundreds of arrests.
"ICE collected millions of dollars in fees from these students, Warikoo reported, and won't say whether it has any intention of reimbursing them."