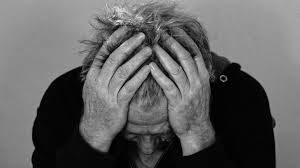 Eduardo Franco, a professor of Medicine at the Canadian government's McGill University, reports that "for the first time in history, scientists and scholars worldwide are publishing more fraudulent and flawed studies than legitimate research—maybe ten times more." See here.
CRISIS IN LEGITIMACY
Almost every modern research university is hopelessly dependent and focused on government (especially, in the U.S., federal government) support.
Professors at major universities are overwhelmingly aligned with pro-government advocacy and socialist ideology. Many professors in the social sciences display Marxist artwork and iconography. They speak the language of government in their daily lives and regard anti-government statements as heresy.
Today's western adults are likely to have been educated from first grade through graduate school without ever being exposed to any profound anti-government thought. See here.
Research critical of government is shunned in many academic departments. At Montana State University in 2017, pro-government extremist faculty voted to prevent the creation of a research institute funded by the libertarian-leaning billionaire Koch brothers. See here.