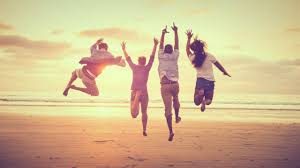 A win-win for Harvard University today. Former CIA official and deep-state parasite Michael Morell has "abruptly resigned" from a teaching job at Harvard to protest the University's hiring of recently-released patriot whistleblower Chelsea Manning. See here.
Morell claimed Harvard ''honors a convicted felon and leaker of classified information'' by hiring Manning as a visiting fellow at the Kennedy school's Institute of Politics.
The heroic Chelsea Manning–formerly a U.S. Army computer tech–courageously leaked damning evidence of U.S. military atrocities and coverups in the "War on Terror" to Wikileaks.
It was only through the intrepid sacrifices of Manning that we know about U.S. military killings of Reuters photographers and other innocent civilians.
In the words of Glenn Greenwald, Manning "revealed a multitude of previously secret crimes and acts of deceit and corruption by the world's most powerful factions. Journalists and even some government officials have repeatedly concluded that any actual national security harm from his leaks is minimal if it exists at all." See here.
Manning spent 7 years in prison after being convicted of leaking classified material.