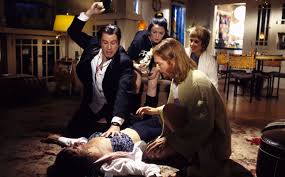 The Wall Street Journal is out with a fascinating article about a-mostly-unknown agreement between the U.S. Postal Service and Amazon.com.
The U.S. Postal Service has failed to innovate as the world has gone increasingly digital.
But in order to stay "competitive" with FedEx and UPS, the Service subsidizes box delivery. Letters pay for the subsidy. (Of course, the USPS has lost $50 billion over the past decade).
According to the WSJ analysis, every box delivered by the USPS for Amazon (which owns the pro-government extremist paper The Washington Post), comes with a $1.46 subsidy from U.S. taxpayers!