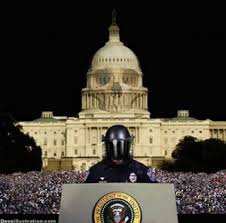 Federal agency caught red-handed faking coronavirus numbers
"When the administrator of the Saugus Rehab and Nursing Center in Saugus, Massachusetts, heard that a new Medicare website reported her facility had 794 confirmed cases of COVID-19 — the second highest in the country — and 281 cases among staff, she gasped."
The facility had actually reported 45 positive tests and five deaths, with 19 positive tests among staff.
CDC recently rolled out a website purporting to show locations and numbers at nursing homes dealing with coronavirus. But according to Medpage Today, the government numbers are patently false and exaggerated.
"Officials at skilled nursing facilities around the country said Monday they were shocked to see their data reported inaccurately — wildly so in some cases."
Southern Pointe Living Center in Colbert, Oklahoma, with 95 beds, was reported to have had 339 residents die of COVID-19.
"We have not lost anyone nor have we had a [COVID-19] case in the building," said a woman identifying herself as an assistant at Southern Pointe but who declined to give her full name.
Dellridge Health and Rehabilitation Center in Paramus, New Jersey was reported to have 753 deaths– the most COVID-19 deaths of any nursing home in the country.
That number is "insanely wrong," Jonathan Mechaly, Dellridge's marketing director, wrote in a frantic email. "We are a 90-bed center and have had less than 20 deaths!! How do you report such inaccurate numbers?"
Smith Village in Chicago, with 100 beds, was shown to have 1,105 confirmed COVID-19 cases among residents and 955 confirmed COVID-19 cases among staff, the most in the country.
In reality, Smith Village has had only 38 positive tests and 14 deaths.
CDC BLAMED THE NURSING HOMES!
When Medpage Today contacted Medicare, the agency responded with an email blaming the faulty figures on "data submission errors."
"Sometimes the fault was admittedly that of the facilities." 92-bed Robison Jewish Health Center in Portland, Oregon, had no staff members die of COVID-19 but erroneously reported 8 deaths.