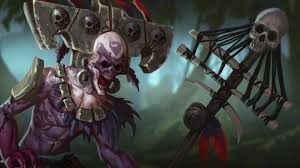 Many government universities provide public event space for rent or for use by student groups. Generally student groups and clubs can reserve meeting halls for free while nonstudents and outsiders must pay for the use of facilities.
But many government colleges have a habit of discriminating among student organizations and speakers based on the content of the ideas being expressed.
Recent government impositions at UNC-Greensboro provide an example. Columnist Mike Adams (who has occasionally taught for the UNC system) details how University officials imposed a series of fees on the "Young America's Foundation" (YAF), a conservative student club, which were not imposed on other clubs. See here.
According to Adams, the UNC YAF student club sought to bring in D'nesh D'souza to speak on campus. D'Souza is a well known lecturer, writer and filmmaker whose work occasionally criticizes big government.
"As soon as [UNC officials] saw YAF on the contract, administrators disregarded their own rules and reclassified the event, requiring a venue fee not charged to students or recognized student groups that host events on campus."
Yet just months earlier, UNC had allowed a pro-government Hillary Clinton campaign event on campus under the guise that the Hillary campaign was being promoted by a student group.
No reasonable person could argue that the Hillary for America campaign rally was not an external event warranting a facility rental fee. However, when an official on-campus student group approached UNCG administrators about hosting D'Souza for a lecture, the University violated its own policy by charging a fee. Moreover, the fee was three times higher than an event that was clearly nothing more than a campaign rally conducted by an off-campus group.
Adams calls it "the free speech tax."