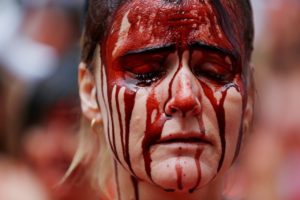 We previously reported that the Georgia Secretary of State's office computers were attacked prior to the election by an IP address that was traced back to the U.S. Department of Homeland Security.
The money-gorged Department had been releasing press statements throughout the election year claiming that the Department needed to "protect" state election systems from attacks by foreigners.
It has now come out that the Department sought to invade the Georgia Secretary of State's office TEN (10) times.
Was the Department trying to invade the election computers in order to stage a false flag attack? Such an operation would be consistent with the Department's claims that "the Russians" hacked the election.