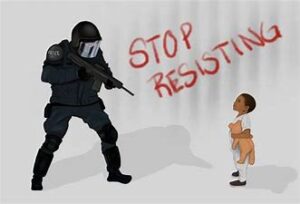 "The US state department says giving up citizenship requires a face-to-face interview with a government official, and that it is too risky given coronavirus."
The Guardian is out with a detailed story on the plight of thousands who seek to renounce their US citizenship. "By some calculations, there may be as many as 30,000 people among the 9 million US citizens living abroad who would like to begin the renunciation process but can't." Many have spouses, families, careers in foreign lands and haven't been to the United States in years.
Astoundingly, the US IRS seeks constantly to take taxes from anyone in the world who the IRS claims is an American. "In 2010 the Foreign Account Tax Compliance Act (FATCA) was passed, requiring foreign banks and other financial institutions to report on any clients they suspect of being American to the IRS."
The US is also one of only two countries (the other is Eritrea) that tax people on their citizenship rather than where they live. That forces Americans abroad to declare their global income to the IRS, with possible tax implications.
THE IRS EVEN TAXED BRITAIN'S PRIME MINISTER BORIS JOHNSON BECAUSE HE WAS BORN IN THE US
Even UK prime minister Boris Johnson, who was born in New York but has not lived in the US since he was five, was a long-term a tax slave to the IRS. Johnson renounced his citizenship in 2017, having said he was outraged a few years earlier by having to pay the US tax authorities for gains on the sale of his London home.