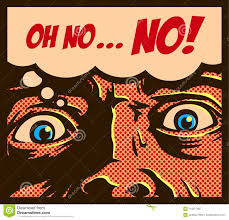 For years, so-called mainstream (government supporting, government supported) newsrooms have been losing viewers, readers, followers and ad revenue. Americans just won't pay to view pro-government propaganda.
Alternative news sources have grown to dwarf the "legacy" news sources. Alex Jones' Infowars network of independent news was Youtube's BIGGEST channel until Youtube permanently banned Infowars content. Alternative news sources such as Revolver, Whatfinger, Bonginoreport, Bannonswarroom, naturalnews, realclimatescience and Thegatewaypundit have all grown to challenge or eclipse the government supporting networks. And government supporting platforms such as Facebook, Twitter, Youtube, Instagram, and Google have implemented savage censorship campaigns against such independent content.
Many have long suspected that mainstream news is secretly paid, subsidized or bolstered by CIA or other government funding. (US Senate hearings confirmed this 40 years ago, but Congress enacted NO LIMITS on the CIA's secret funding of "news" (which was admittedly THE MAJORITY of the CIA's budget dispersements at that time).
Now Congress is poised to bring government support for "journalism" OUT IN THE OPEN. Buried in currently-debated "stimulus," "infrastructure" and 'Build Back Better' legislation is a proposal for so-called "local news" outlets would receive a quarterly tax credit, "equal to 40%" of a journalist's wages up to a cap of $12,500 per quarter, or $50,000 per year.
A few polls have shown that Americans disfavor the idea by wide margins.