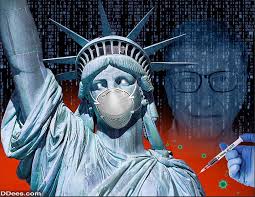 U.S. Postal workers overwhelmingly support bigger government, higher taxes, and more regulations. During the 2016 election, US Postal officials were caught illegally rewarding employees who campaigned for Hillary Clinton with paid time off and other benefits.
Now, during the covid-19 panic, the U.S. Postal Service has taken over delivery of election ballots for every U.S. voter.
Already hundreds of election ballots have gone missing or stolen.
Now, ABC News reports that another U.S. Postal Service carrier is accused of stealing a Miami-Dade County mail-in ballot, 10 gift cards and four prepaid debit cards earlier this month.
"The mail-in ballot had been sent to a resident by the Miami-Dade Supervisor of Elections Office on Oct. 6, the complaint said." The accused the carrier, Crystal Nicole Myrie, allegedly stole the election mail along with other packages. Her personal vehicle was filled with stolen mail, including numerous political flyers.