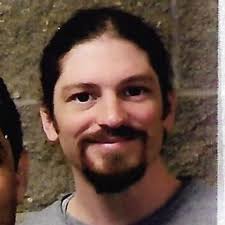 Tacoma, WA. November 5, 2019. Antigovernment News Bureau.
Francis Schaeffer Cox, the charismatic young founder of the Alaska Peacemakers Militia, was resentenced to 188 months (some 15 and ½ years) imprisonment—a significant reduction from his previous sentence of 26 years imprisonment. Cox was convicted in 2012 of a variety of firearm and explosive offenses and conspiracy to murder federal officials. The U.S. 9th Circuit Court of Appeals overturned Cox's solicitation-of-murder-of-federal-officials conviction because that charge pertained to allegations that Schaeffer asked friends to protect him from a federal assassination team that never existed.
A number of the gun possession charges involved pieces of guns or explosives which were not functional or which were provided by paid undercover informants. And in some cases, Mr. Cox never actually possessed or even touched the devices.
The conspiracy-to-murder-federal-officials conviction (which was strangely upheld by the 9th Circuit) involved essentially two facts: (1) that Cox was in a militia organization, and (2) that Cox was in speculative discussions with undercover informants in which it was suggested that if the government collapsed into Stalinesque martial law Cox's friends would use self defense.
Cox has already served nine years in federal prison, mostly at supermax-level "Communication Management Units" (CMUs) at either Marion, Illinois or Terre Haute, Indiana.
Cox's sentencing hearing lasted two days and included testimony by a renowned psychologist named Mark Cunningham who told Judge Robert J. Bryan that Mr. Cox was prone to exaggeration and hyperbole but was not mentally ill and not dangerous.
Cox has consistently insisted on his innocence. Prosecutors argued that Cox deserved the highest possible sentence because Cox maintains a website (managed by supporters on the outside) which describes Cox as wrongfully convicted.