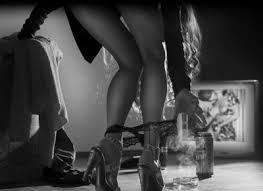 Invention and innovation has been a hallmark of free market capitalism for generations. It barely exists in government-controlled environments.
The United States were the world's flagship of capitalism and invention for two centuries. Americans cured polio, eradicated smallpox, perfected heart, lung and brain surgery and drove tuberculosis to the edge of extinction.
But as government money and regulation have taken over an increasing proportion of the medical industry, rates of growth of medical innovation have slowed. (The U.S. still leads the entire world in medical innovation, however.)
Now a team of mostly private-sector doctors and researchers led by Dr Geoffrey Oxnard of Boston's Dana-Farber Cancer Institute, part of Harvard Medical School, have developed a simple blood test which can detect some 20 types of cancer with great accuracy. See here.