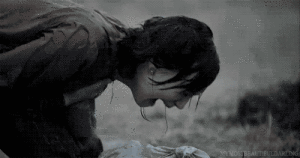 During Hurricane Katrina, government troops erected roadblocks to keep out (private sector) rescuers. Government agencies wanted credit for any rescues.
Entire trucks filled with needed supplies, such as Wal-Mart semis carrying bottled water to the Hurricane victims, were turned away. Government agents wanted to deliver water to the victims (albeit a few days later and at massive taxpayer expense).
Now there is word that government agencies are stopping the so-called Cajun Navy, "the all-volunteer flotilla of Louisiana private boat owners credited with rescuing and helping countless thousands of marooned homeowners, livestock and pets" from helping any more Louisiana flood victims.