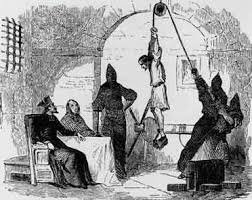 Freedom of press is among the most precious of rights. Always in danger, especially from governments pushing "national security" rationales.
Now two reporters whose reporting offended Turkish president Erdogan are in danger of being imprisoned for the rest of their lives. See here.
Of course, the prosecutors are alleging the journalists "revealed state secrets."
Specifically, the reporters broke the story that Erdogan was apparently shipping arms to "Islamists" in Syria.
This by itself was bombshell news. But the details are even more startling. Some observers point to evidence that Erdogan was planning a "false flag" attack on himself (or Turkey), staged by the Syrian "Islamists" he was funding. See Infowars coverage here.
Is it any wonder these reporters must be punished?