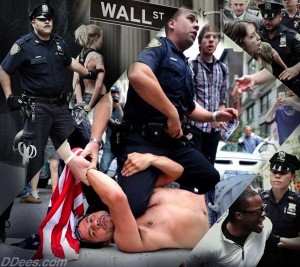 For centuries, governments have sought to suppress open debate about their wars and violent aggression. Now the new U.S. Law of War Manual contains passages indicating that the Pentagon considers some journalists to be "belligerents." A belligerent is the same broad category that includes guerrillas or members of al-Qaeda.
The U.S. government (like all governments) has been waging war against press freedom for decades.
The organization "Reporters Without Borders" puts out an annual ranking of worldwide press freedom. And the U.S. has been slipping steadily downward for years.
This year the U.S. was placed 49th on the list – behind El Salvador, Tonga and Chile. Reporters Without Borders cited the US campaign against Wikileaks and the persecution of Jim Risen, a New York Times reporter who was asked to reveal his sources in a high-profile leak case.