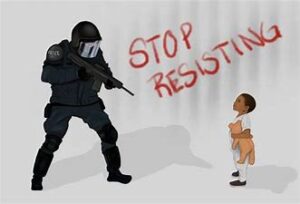 There is an ancient common law rule of corporate management that corporate directors must seek profits over any other concerns. But global elites and governments around the world have spent years trying to force businesses to obey government commands regarding environmental, social, and governance ("ESG") concerns rather than profits.
But ESG policies seem to bring societal collapse wherever they are implemented.
Sri Lanka is one of the countries which has implemented the Paris Accord, the Green New Deal, and other ESG-type controls to the highest degree.
Sri Lanka has run out of fuel and is facing mass hunger.
A chemical fertilizer ban in 2021, to cut nitrogen waste and implement greener farming practices, drastically reduced crop yields and damaged Sri Lanka's trade balance. "The decision to overnight shift away from synthetic fertilizers was an absolute disaster," economist Peter Earle told The Daily Caller News Foundation.
The Prime Minister declared weeks ago that the country has gone "bankrupt."
The UN Office for the Coordination of Humanitarian Affairs estimated in the report that crop production for the 2021-2022 season decreased by 40% to 50%, and so far farmers have only utilized a quarter of the available land for the upcoming season, according to a report dated June 9.
Inflation in Sri Lanka stood at 54.6% in June, according to Trading Economics, with food prices rising 80.1% and transportation 128% since May, Reuters reported. Half a million people have sunk into poverty as of early 2022, The Guardian reported.
Sri Lanka has an almost perfect ESG score at 98.1, tied with Tajikistan, according to data from World Economics. For comparison, Sweden sits at 96.1 and the United States at 50.7.