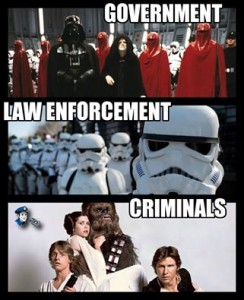 OTTAWA — Randy Hillier, an independent member of Ontario's legislature, surrendered to Ottawa police on Monday to face nine charges related to trucker convoy protests against pandemic measures in the nation's capital. Among the charges is one for assaulting police officers. The charge appears to be based on a momentary incident in which Hillier allegedly moved a single bicycle rack barricade where officers stood a dozen feet away.
Canadian authorities have now seized bank accounts of dozens of protestors—without any court proceedings, charges or other due process. Canadian authorities have even blocked crowdfunding efforts of protestors, and apparently pocketed money intended for protestors.
Those in Canada who refuse (or in some cases, criticize) Moderna or Pfizer COVID-19 injections are now completely unable to travel using any public transportation. They are essentially prisoners within Canada. At least two Canadians have been arrested in Montana trying to escape by walking over the border in freezing conditions.
And today, Canadian Foreign Minister Melanie Joly announced that Canada must regulate the internet to curb Russian disinformation. A federal ban on Kremlin-funded TV is not enough, said Joly: "My mandate as foreign minister is really to counter propaganda online."
Canada is not even at war with Russia.