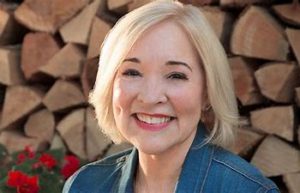 One of the most famous and awarded obstetrician-gynecologists in the world, Dr. Christiane Northup authored New York Times bestsellers such as Women's Bodies, Women's Wisdom and The Wisdom of Menopause. She was featured on the Oprah Winfrey many times and was named by Reader's Digest in 2013 as one of the 100 most trusted people in America.
Now Dr. Northrup is censored and banned from major social media sources. She has been listed one of the "Disinformation Dozen" by a new report from the Center for Countering Digital Hate and Anti-Vax Watch. The report claims that up to 65 percent of "anti-vaccine content" on Facebook and Twitter originated from twelve influencers within the anti-vaxxer movement.
(The other social media users in the "Disinformation Dozen" include Joseph Mercola, Robert F. Kennedy, Jr., Ty and Charlene Bollinger, Sherri Tenpenny, Rizza Islam, Rashid Buttar, Erin Elizabeth, Sayer Ji, Kelly Brogan, Christiane Northrup, Ben Tapper, and Kevin Jenkins.)
Why has one of the most trusted people in America become such a pariah? Because she views COVID-19 as an exaggerated ailment easily treated by readily available over-the-counter medicines. Northrup regards mask-wearing as pointless and advises patients and followers to avoid the government's COVID injections.