Last year, Lysander Spooner University made history by exposing the fact that the government had quietly removed signs saying all the glaciers in Glacier National Park would disappear by 2020. The government removed the signs during the winter of 2018 and 2019 when the Park was closed to the public.
The pictures above were taken in 2017. They show Lysander Spooner University founder Roger Roots in front of one such sign at the Logan Pass Visitor Center.
The picture below was taken at the same location in September 2019 after the government removed the sign. It shows where the government had sawed off three steel posts which held the sign–at ground level, in an attempt to hide the fact that the sign had ever been there.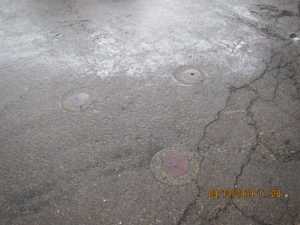 (There are several other examples throughout Glacier National Park. And the government would have gotten away with it if we hadn't caught them.)
For years Glacier National Park has been ground zero for the government's climate doomsday scam. Countless presidents, dignitaries, government quack scientists, and environmentalist and socialist leaders have used the Park for photo ops. But the glaciers don't appear to be cooperating.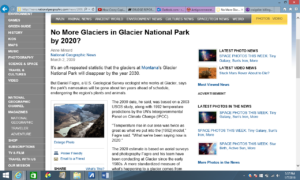 This year we will meet again to photograph the glaciers as best we can. Bring camera equipment, hiking shoes and camping equipment.
We are planning on meeting again on the east side of the Park, at Johnson's Campground and RV Park near the St. Mary's entrance. Depending on numbers, we may try to break off into different groups, including groups of "extreme hikers" and groups of more automobile-friendly photographers.
Contact Roger Roots at 775-seven-six-four-9347.