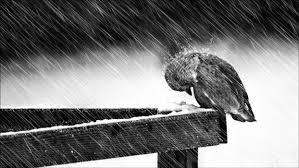 Many people are aware that the socialist government of Illinois is teetering on the brink of bankruptcy.
But few know the details. An editorial in the Chicago Tribune recently laid bare the horrifying state of Illinois finances.
Illinois has been paying such lavish benefits to government workers that State pensions are tapped out. Workers are allowed to retire and start collecting benefits at an early age compared with life expectancy rates. The remaining government "workers" cannot support their pension plan.
Illinois' long-suffering taxpayers–the traditional ATM machine for the State's millionaire government workers–are fleeing the state at rates of thousands to tens of thousands annually.
Chicago's Metropolitan Water Reclamation District of Greater Chicago has 2,042 active employees and 2,408 pensioners. The village of Niles has 225 employees and 580 retirees. The village of Oak Park has 369 employees and 648 pension beneficiaries.
The village of Elmwood Park has 122 employees and 396 pensioners. The village of Oak Lawn has 295 employees and 553 retirees. The city of Blue Island has 170 employees and 404 beneficiaries.
Just the non-teaching personnel at Lemont-Bromberek Combined School District 113A: 132 employees, 486 retirees.