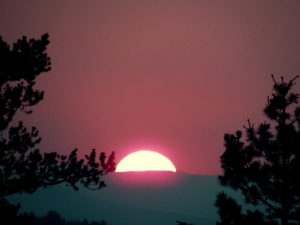 Virtually every claim of socialist economists is false.
One major claim of socialists is that the largest corporations have near total control over human affairs, and are able to control their destiny by manipulation of politics and markets.
Yet studies show that only a small handful of the corporations in the Fortune 50 were there just 25 years ago.
The false claim of total market control by major corporations was a central theme of pro-government professor John Kenneth Galbraith in his bestseller The Affluent Society (1958), Galbraith and other Ivy League pro-government economists called for government control and intervention to stop large corporations from becoming too controlling.
At the time Galbraith wrote his famed book, Sears, A & P, and JC Penney were America's largest retailers.
Today Sears is a penny stock. And JC Penney has been in and out of bankruptcy discussions for years.
The A & P grocery chain ("The Great Atlantic & Pacific Tea Company"), which from 1915 through 1975 was the largest grocery retailer in the United States (and until 1965, the largest U.S. retailer of any kind), ceased supermarket operations in 2015.
Sears–which was at one time America's largest retailer and largest employer– has lost $11.7 billion since 2010, its last profitable year, and sales have plunged 60% in that time. It has fewer than 900 stores, down from a combined 3,500 US stores when Sears and Kmart merged in 2005.
The price of a share in the Sears corporation fell below one dollar this week.