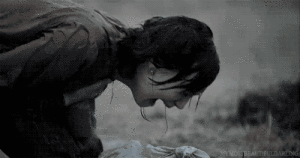 Years of criticism and attacks have taken their toll on Wal-Mart. "Back in February, CEO Doug McMillon of Wal-Mart agreed to raise his company's pay for entry-level employees to almost $9 an hour come April and up to $10 early the year after." See here.
Announcing the company's third-quarter results in November, Mr. McMillon had to admit that the pay raise was a significant cause of Wal-Mart's 8.6 percent drop in corporate earnings from U.S. stores. The company now says the higher wages and other education programs have added $1.2 billion in annual costs to the company's expenses this fiscal year and will probably add another $1.5 billion to the company's balance sheet in the next. It'd be safe to assume most of that money, though, went to wages.
Wal-Mart stock is now down more than 30 percent so far in 2015.
"By substituting daydreams for common sense," writes Paul Greenberg, "the character of a once great company" may have been lost forever.
Sam Walton, Wal-Mart's legendary founder, used to say that his dream was to serve the under-served by providing more value for lower prices. In doing so, he may have done more to help lower-income Americans than any government program ever.