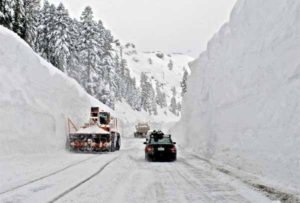 Those who scrutinize the government's apocalyptic-manmade-global-warming-by-carbon-dioxide claims are aware that government agencies have been caught manipulating data for more than a decade.
U.S. agencies such as NOAA and NASA have been falsifying temperature records to erase warm periods in the past.
These agencies have repeatedly claimed that government needs even more power to save humanity from global warming.
Now that Trump has replaced Obama in the White House, there is a move to get whistleblowers from NASA and NOAA to come forward. Kent Clizbe, a specialist in exposing frauds, is inviting NASA and NOAA whistleblowers with firsthand knowledge of the government's data manipulation to go public, as Trump "drains the swamp."
Stay tuned!