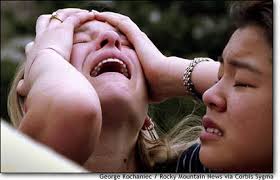 Astounding news from tech writer Cyrus Farivar.
The FBI has admitted in court documents that it secretly managed and operated 23 Tor-hidden child porn sites, and even deployed malware from them.
You know, to "catch criminals."
According to the ACLU, the FBI operated 23 separate child pornography sites and hosted the sites from a government facility, with the FBI's knowledge and to the FBI's informational benefit.
"Security researcher Sarah Jamie Lewis told Ars that "it's a pretty reasonable assumption" that at one point the FBI was running roughly half of the known child porn sites hosted on Tor-hidden servers. Lewis runs OnionScan, an ongoing bot-driven analysis of the Tor-hidden darknet. Her research began in April 2016, and it shows that as of August 2016, there were 29 unique child porn related sites on Tor-hidden servers.