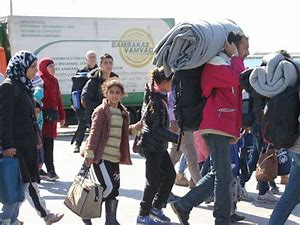 Socialism, regulations and high taxes are driving millions of Americans to relocate to lower tax states. The IRS's tax migration data shows there were 8 million migrant tax returns representing about 14 million total people who moved in 2018-2019.
The five states that lost the most taxpayers are New York, California, Illinois, New Jersey, and Massachusetts. Those states lost, on net, 219,937 taxpayers and over $28 billion in adjusted gross income (AGI). On average, these states have a state-local effective tax rate of 11.8 percent.
The five states that gained the most taxpayers, on the other hand, are all low-tax states — in fact, three of the five have no state income tax. Florida, Texas, Arizona, North Carolina, and Washington state gained, on net, 194,340 taxpayers and $28.9 billion in AGI.
Florida is the big winner, adding $17.5 billion in AGI to its tax base alone.
Florida, Washington state, and Texas have no income tax. North Carolina has a flat income tax rate of 5.25%. Arizona's income tax rate is, at its highest, about 4.5%.