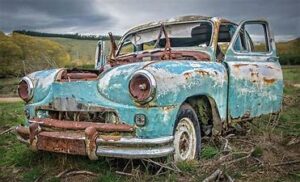 Lysander Spooner University will sponsor a live clinic on "Survival Auto Maintenance" on Sunday, May 1 at 1:00 pm in Bozeman, Montana. Location is yet to be determined, but will likely be in the parking lot of a Bozeman auto parts store so that we can easily acquire parts to repair the cars.
Bring your cars that need work. If we have enough participants we will separate into repair teams that will race each other to repair cars. All will be supervised by some of Montana's top survival mechanics.
This will be a hands-on educational experience, open to everyone. Homeschoolers are welcome to participate. All ages welcome.
The government is actively waging war on our rights to travel freely by automobile. Congress has recently enacted laws requiring new cars to be made with computer devices allowing the government to shut them down remotely at any time.
Governments worldwide are actively seeking to abolish petroleum powered vehicles, and to require everyone to use electric vehicles, which government can more easily control.