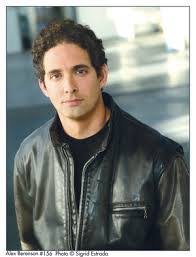 Alex Berenson was banned from social media for saying COVID vaxx injuries were 50 times greater than flu vaxx injuries. The figure is now 88 times!
Twitter, Instagram, Youtube, Google and Facebook all impose mass censorship of anti-government opinions and information. There is increasing evidence that this pro-government censorship agenda is secretly paid for or driven by the government itself.
The relentless Alex Berenson, one of America's only prominent journalistic voices shedding light on the outrages of the COVID-19 panic, has been banned, censored and scrubbed from most "mainstream" (government supported, government supporting) platforms.
Wikipedia now claims that "In 2021, Berenson tweeted that COVID-19 vaccinations had led to 50 times more adverse effects than flu vaccine. PolitiFact rated the claim "mostly false." The Atlantic called him "The pandemic's wrongest man," owing to his false claims of the vaccine's ineffectiveness."
Steve Kirsch does the math in a recent Substack article. 848,965 COVID-19 vaccine injuries (per CDC's own data) divided by 9,572 flu-shot injuries (per the CDC) =88.7 more reports for the COVID vaccines.
It took Kirsch all of 2 minutes to verify that Berenson's claim was correct.