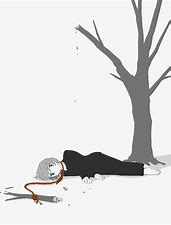 Some months ago, Deborah Conrad, a physician assistant in a regional New York hospital, convinced her hospital to carefully track the Covid-19 vaccination status of every patient admitted to her hospital. The results were shocking.
Although her hospital serves a community where fewer than 50% were vaccinated for Covid-19, during the same time period, approximately 90% of the individuals admitted to her hospital were documented to have received this vaccine.
These patients were admitted for a variety of reasons, including COVID-19 infections.
A firm hired by Ms. Conrad sent a letter to the CDC and FDA on July 19, 2021, yet neither agency has responded.
Ms. Conrad also reports that her hospital administrators have been pushing back at her inquiries, and have even forbidden her from completing VAERS submissions regarding vaccination injuries at the hospital. See here.