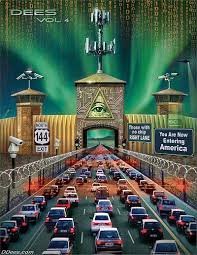 Like J.R.R. Tolkien's mythical Mordor, the city of Washington, D.C. booms in prosperity as it gathers the last vestiges of dying America's wealth to itself.
State and federal government policies have locked down the entire country, with millions forced into unemployment. At least 30% of American home owners missed mortgage payments last month. Renters are being evicted to the streets by droves.
But almost no one with a government job has lost a single paycheck. Nine of the country's 20 richest counties are the suburbs surrounding the parasitic government city.
The median home sale price in the DC metro area hit $530,000—a nearly 13 percent increase compared with July 2019.
"The volume of transactions was also impressive, with more than 5,600 sales closing in July, up nearly 7 percent from 2019." "Listings spent a median of just eight days on the market—three fewer days than in July 2019."