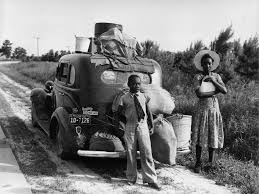 New York City, once the world's flagship of commerce and capitalism, is now a sewer of government control, rioting and misery.
New York's governing officials ordered most businesses closed for months.
A story in the Daily Mail reports that 500,000 New Yorkers–disproportionately hard-working middle-class residents–have already fled the Big Apple.
Streets once teeming with tourists are virtually empty. Shops and restaurants are boarded up to protect against looters. Hotels are closed. According to one resident: 'New York has become a place where the soup kitchens are full and skyscrapers are empty.'

The Broadway theatre district sits in darkness, unlikely to open before next year. The subway, which once carried 750,000 commuters a day, is mainly deserted. In Times Square, a handful of street vendors offer hand-sanitiser and face masks in place of knock-off designer sunglasses and bags.
"A statewide moratorium on evictions, in place since March, expires on August 20, when tenants will be expected to pay back owed rent. A restaurant owner who declined to be named said: 'I will close for good and move to a cheaper part of the country.'"
"With no reliable forecast when tourists might return, up to a third of the city's small businesses – including 186,000 shops – could fail."
According to figures released by the New York Police Department, for the first six months of this year, there were 176 murders, an increase of 23 per cent on the 143 killed during the same period last year.
The number of shooting victims has gone up 51 per cent to 616 this year. In June alone, there were 250 shootings compared to 97 in the same month last year. Month-on-month, burglaries are up 119 per cent and car thefts up 48 per cent.