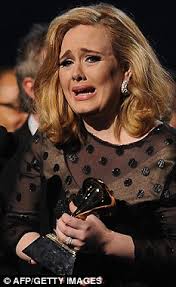 UPDATE: Hospital releases baby after hundreds of protesters descend; claims Mom now tests negative
Governments worldwide have used the excuse of coronavirus to engage in extended orgies of savagery and violence against millions of victims. The State of Washington in the U.S. has been Ground Zero for some of the world's most extreme government tyranny.
On June 8, two Olympia, Washington parents, Derick and Lindsay Wright, welcomed a newborn baby, Grayson, into this world at St. Paul's Hospital.
Hospital officials claimed that patients cannot be released from the hospital until they are tested for coronavirus. (The tests have been repeatedly exposed as unreliable, and the president of Tanzania has shown that tissue samples from goats and pineapples have tested positive for coronavirus in lab tests.)
Shortly after giving birth, Lindsay Wright, the Mom, was said to have tested positive for COVID-19. "Her [Lindsay's] child was immediately taken from her arms," according to Kelli Stewart of Washington State Peoples Rights Coalition. "The husband was removed from the hospital by the police." CPS initiated efforts to strip the Wrights of their parental rights, on grounds of COVID-19.
Not only were the Wright's both asymptomatic. They had been self-isolating and social distancing for months.
Word got out, however, and by Wednesday, June 10, the sidewalks surrounding the hospital were swarming with protesters. Kelli Stewart of Washington State Peoples Rights, Christine Gale of Kylee's Fight, Joey Gibson of Patriot Prayer Network, and many others from as far away as Portland, Oregon arrived. Hundreds more were on the way.
Then–all of a sudden–the hospital announced that upon re-testing, Lindsay Wright tested negative! The parents could be reunited with their baby!
STAY TUNED!