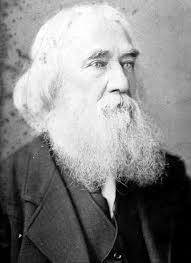 Amazing roster of speakers and lecturers for Lysander Spooner University's "Despotism and Defiance" Conference.
Saturday, August 12, Las Vegas, Nevada downtown, 1217 S. 4th Street, just north of the Stratosphere at "Camp Liberty."
Nationally recognized researchers and activists will discuss current threats to American liberty.
$7 at the door appreciated.
Maureen Peltier, army veteran turned freedom activist, will speak on recent efforts to create "Camp Liberty" in downtown Las Vegas
James ("Jamie") Landin, liberty advocate and fellow "Camp Liberty" founder will also speak
Shelly Shelton, Tony Shelton, and Fayth Shelton, Nevada freedom advocates
Deb Jordan, producer of the Pete Santilli Show and Guerilla Media,
Shawna Cox, author and former accused Malheaur Occupier
Dr. Roger Roots, Founder of Lysander Spooner University, "The law of treason and the 1st Amendment"
John Lamb, LSU Professor of Journalism
Brand Thornton, minister, scholar and constitutional historian