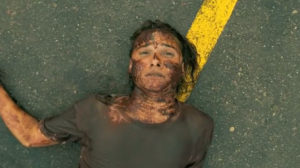 Astounding story of a small bridal shop in a suburb of Dallas. See here.
It seems that the IRS accused the shop's owners– Tony Thangsongcharoen, 68, and his wife, Somnuek Thangsongcharoen, 72–of "structuring": making bank deposits just under $10,000 to avoid federal "reporting requirements."
The IRS shut down the small business and quickly held an "auction" inside the store–"auctioning" off the entire inventory of wedding and bridesmaid dresses, valued at $615,000, for about $17,000 — not enough to cover the roughly $31,400 in tax debt the IRS claims the store owed.
Even worse, it seems that government officials may have purchased items. Designer dresses went for about 4 bucks apiece.
According to the Dallas News:
[T]he government said in legal filings that the IRS used a special law that allows for a streamlined procedure if the agency determines the goods seized could "perish or waste" or become greatly reduced in value.
As a result, the IRS didn't have to post advance public notice of the Mii's sale or wait at least 10 days before selling the goods, as is normally required.