"Lose 15 pounds in 3 days hiking and climbing in the Grand Canyon!"
January 13-16, 2017 is a three-day weekend celebrating Martin Luther King.
For anyone planning on being in the greater Nevada/Utah/Arizona region in January, Lysander Spooner University will embark on a one-of-a-kind field trip in honor of Dr. King.
Few people are aware that there are 'mountains' inside the Grand Canyon. The mountains are rarely explored or climbed.
We will meet Friday evening, January 13 in the lobby and dining area of the El Tovar Hotel on the South Rim of the Grand Canyon.
Over the next days we will journey into the abyss of the Grand Canyon and try to bag as many internal peaks as we can.
Everyone is welcome. The event is free!* Instruction on climbing and survival will be offered along the way.
Prepare for a winter outing as the Rim is above 8,000 feet.
Call Roger Roots at 406 * 224 * 3105 for details.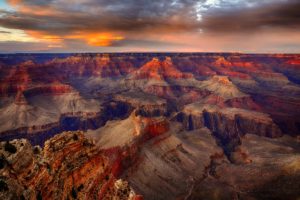 * There are costs, such as entry fees, food, gear, etc. (Bring your own!) We are planning on day-hikes and returning to the Rim each evening. Lodging is on you!