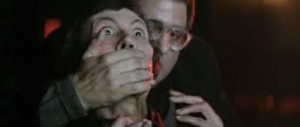 One of the most prominent "science" voices in America–"Bill Nye the Science Guy"–has recently said he has no problem with the jailing and imprisonment of climate-change skeptics.
Nye also said he supports the chilling effect that governmental investigations and persecutions have on doubters of government-approved science. See here.
Nye said:
As a taxpayer and voter, the introduction of this extreme doubt about climate change is affecting my quality of life as a public citizen… So I can see where people are very concerned about this, and they're pursuing criminal investigations as well as engaging in discussions like this….That there is a chilling effect on scientists who are in extreme doubt about climate change, I think that is good.