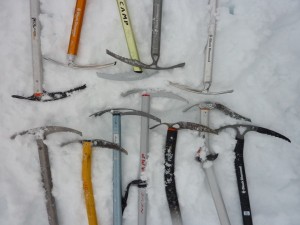 France's government has been pushing the manmade-climate-change-by-CO2 agenda extremely hard. France is organizing the upcoming Paris climate conference in which the world's western governments will once again push for more socialism and control.
In June 2014, Laurent Fabius, the French foreign minister, summoned the country's main weather presenters and told them to mention "climate chaos" in their forecasts.
Now France's government-owned TV network, "France 2," has fired the best-known weather expert in France, Philippe Verdier, for criticizing the claims of manmade-global-warming alarmists. The London Telegraph story is here.
Verdier has recently authored a book accusing global-warming-alarm promoters of "taken the world hostage" with misleading data.
Mr Verdier said: "Every night I address five million French people to talk to you about the wind, the clouds and the sun. And yet there is something important, very important that I haven't been able to tell you, because it's neither the time nor the place to do so."

He added: "We are hostage to a planetary scandal over climate change – a war machine whose aim is to keep us in fear."
Afterwards, according to Verdier, "I received a letter telling me not to come. I'm in shock," he told RTL radio. "This is a direct extension of what I say in my book, namely that any contrary views must be eliminated."