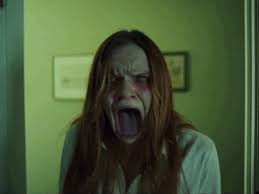 A case study in how the government-supporting media report business news through the lens of government. This weekend, dozens of prominent newspapers (including the Bozeman Daily Chronicle) reprinted an Associated Press (AP) story entitled "Side Effects: Lack of regulation, competition, research costs increase prescription drug costs in the U.S." See the Minneapolis Star Tribune's republication of this story here.
Note especially the statement in the subtitle that "lack of regulation" has increased drug costs.
Almost no conceivable statement could be more false. The "business news story" goes on to cite the U.S. government's failure to regulate prices as grounds for this preposterous assertion.
The reality, of course, is that the U.S. government's vast overregulation of pharmaceutical products is the primary cause of America's high drug prices. As Professors Tomas J. Philipson and Eric Sun found in an exhaustive 2010 study (see here), the FDA's regulations produce billions of dollars of extra costs.
Moreover, the FDA's regulations and delays have led to at least $19 billion of higher costs for marketers of a single AIDS drug, and billions of dollars of higher costs for other drugs. All-told, government regulations have undoubtedly caused hundreds of billions of dollars of higher prices to American patients.
Moreover, the total cost to pharmaceutical companies of such regulations is surpassed by the total costs to patients of such regulations. The FDA's regulations and delays have cost AIDS patients at least $330 billion, lymphoma patients at least $8 billion, and breast-cancer patients at least $137 billion.